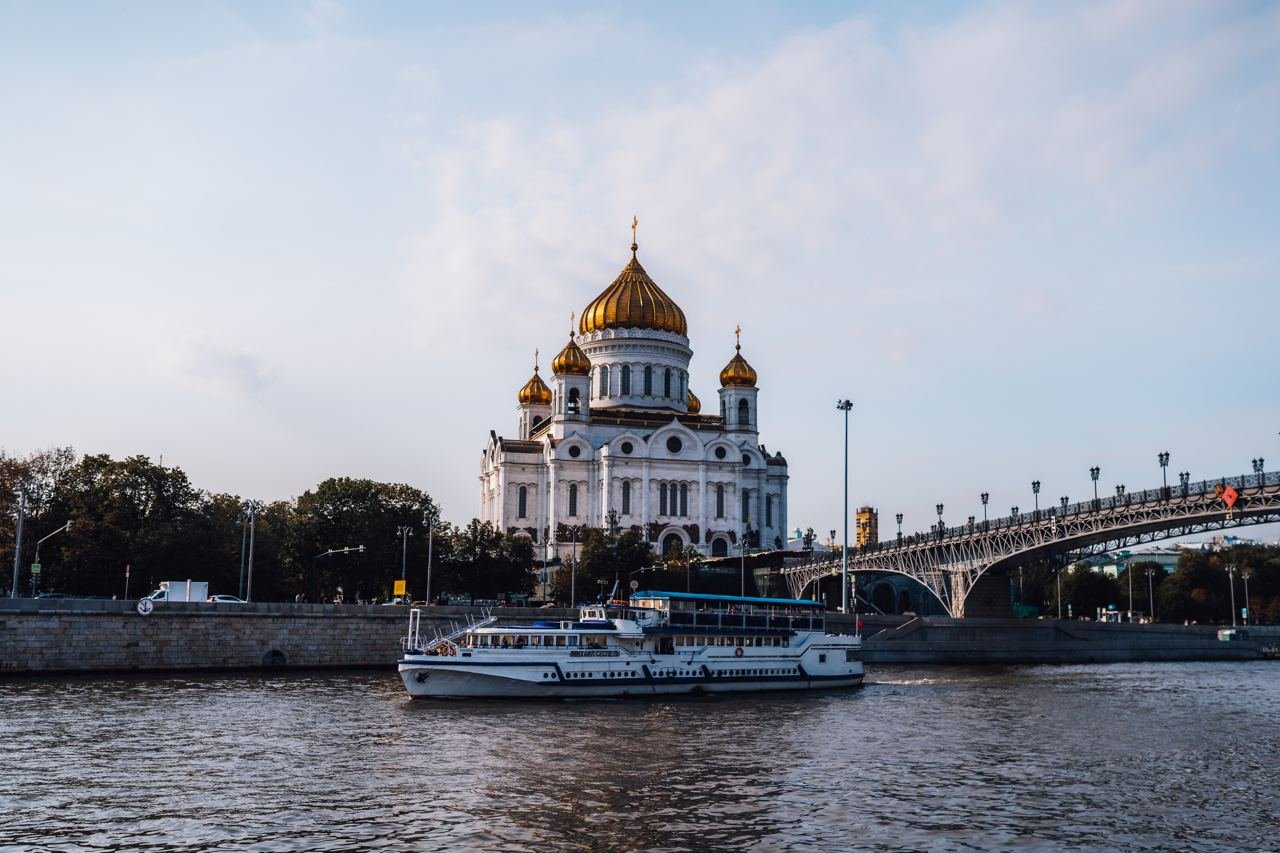 In 2022, 17.9 million tourists visited Moscow with the majority (16.2 million) of travelers coming from other regions of Russia. According to Mostourism, their average age is from 25 to 44. One fifth of them comes to the capital as couples, and one third of all guests coming from the regions travel alone. Other features of the portrait of the domestic tourist are provided in our selection.
Trip start: places where tourists come from to Moscow
Last year, residents of St. Petersburg (6% trips), Krasnodar Region (4.2%), Vladimir and Tula Regions (3.6% each) most often visited the capital, excluding Moscow Region. Most tourists from two leading regions were single travelers over 35 years old.
Guests from Krasnodar Region mostly (57%) stayed overnight with relatives and friends, whereas St. Petersburg residents stayed at hotels (49%), and Krasnodar residents spent an average of 20,600 rubles more on a trip. What is the reason? Tourists from Krasnodar Region spent 5–6 days in Moscow, while guests from St. Petersburg spent 2 days less.
According to Mostourism, residents of the above two regions really liked Moscow: they rated their trip as 8–9 of 10 points.
Preparation for a trip
Almost half (47%) of tourists seek advice from their families, friends and colleagues before a trip. While preparing for a trip to Moscow, a lot of people (44%) look for information on the Internet and social networks (24%). Surprisingly, dedicated websites, blogs and video content are demanded least, which is a direct indication of importance of friends' and relatives' opinions, including Muscovites, for domestic tourists. The better the residents of the capital know it, and the more positive they are, the more tourists will come.
Although Booking and Airbnb have left the market, only 25% of Russian travelers book accommodation in Moscow directly, while 40% simply use other aggregator systems. When buying tickets, it is the opposite: more than half of domestic tourists buy them through the carrier's website or application, and only 22% of travelers use third-party services.
In 2022, one third (34%) of travelers visited Moscow spontaneously, which indicates the simplicity of organizing a trip to the capital. Many domestic tourists (41%) already know the city well and visit it at least twice a year.
Accommodation in the Capital
More than half (55%) of tourists from Russia's regions book accommodation a week or less before arrival, while 12% book just a day in advance. Bookings depth is not dissimilar to 2021. Nevertheless, the share of tourists choosing hotels has increased from 34% to 42%, which is almost equal to the number of those staying with friends and relatives (43%).
The majority of Russian travelers (83%) select 3–5-star hotels. 4-star hotels are most popular. They accommodate 41% of guests.
Why Moscow: Purpose of Visit
The majority of Russian tourists (34%) typically come to the capital to see their relatives and friends, although the number has decreased from 40% in 2021. Business, cultural and educational types of tourism altogether attract 40% of tourists (each type accounts for the same share), which confirms their importance for development of Moscow's attractiveness. The capital is known for its high level of healthcare, and tourist demand is growing—in 2021, only 2% of tourists visited Moscow for medical purposes, while in 2022, they accounted for 5%.
Usually, the trip duration is 5–6 days, with the study trips being longest (9 days, which is double that of 2021).